A new book by Melbourne alumnus Dr Joshua Funder (LLB(Hons) 1994, BSc(Hons) 1995) examines and humanises one of Australia's most enduring national stories – the successful evacuation of more than 20,000 troops from Gallipoli in December 1915.
Dr Joshua Funder is a Rhodes Scholar with a varied career. He has spent 20 years in biotechnology research, management and venture investment, highlighted by work with the Clinton Foundation's HIV/AIDS Initiative that successfully negotiated reduced anti-retroviral drug prices in Africa.
He retains links to the University through his chairmanship of Per Capita (an independent Australian progressive policy think tank that collaborates on projects with the University) and ongoing mentoring of Science and Business and Economics students. His family includes noted Melbourne alumni Anna Funder (sister and noted author) and Professor John Funder (father and a distinguished professor in medicine).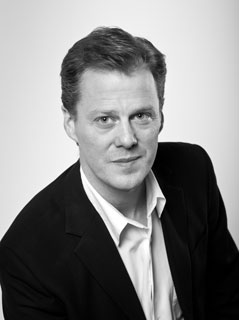 In a new book, he explains the Gallipoli evacuation story through the eyes of his great-grandfather, Stan Watson (1887-1985), an Adelaide engineer responsible for building the pier at Anzac Cove. Mr Watson was considered the second last Australian to leave Gallipoli and rarely spoke with his family about his wartime endeavours until one Christmas 62 years to the day after the evacuation.
That moment stayed with Dr Funder for nearly 40 years, eventually crystallising into Watson's Pier – a fictional account published by Melbourne University Publishing that nonetheless is based on (and corrects) the historical record of the Gallipoli evacuation. Dr Funder says he was spellbound by his great-grandfather's story.
"When I was six or seven years old, I sat at my great-grandfather's feet and listened to his story of the war," he says.
"My brother was recording the story for a school project, but it turned out the recorder failed and didn't record!"
Dr Funder thankfully remembered many details. He later read Mr Watson's written account of the evacuation– Gallipoli: Sapper Signalmen – at university, and travelled extensively through Turkey and Egypt. Those experiences formed much of the motivation to write Watson's Pier.
"When I first heard my great-grandfather's story, I was left with startling and unforgettable images," he says.
"But to truly understand Watson's experience I had to imagine what it would have been like for him during the course of the Great War."
Dr Funder subsequently chose the fiction format for his book, as it allowed him to provide a first-person narrative. Using Stan Watson's voice allowed Dr Funder to examine the Australians' stresses.
"Fiction is a way to share my understanding of the Great War and to empathise with the characters, in the hope that readers can reimagine their own view of our history," he says.
"Writing a novel also gave me a greater insight into my great-grandfather's remarkable strengths, as well as his failings."
One of the many untold aspects of the Gallipoli evacuation was the pier's construction. A defused Turkish shell was used as a pile driver, ensuring the resultant jetty had stable foundations. Utilising the shell was an astonishingly dangerous process, particularly considering the presence of Turkish gunfire.
"Watson found an unexploded shell on the beach, which was the best thing he could find for a pile driver," Dr Funder says.
"One of the most chilling moments of the war for him involved going out under direct shellfire, unscrewing and pulling out the explosive charge, and then filling the shell with shrapnel to give it weight as a pile driver."
The jetty was completed on 18 June and named 'Watson's Pier' in honour of the construction engineer. Following the disastrous Gallipoli campaign, Mr Watson received responsibility in mid-December to cover signals for the Anzac withdrawal on the nights of 18 and 19 December. Mr Watson sent message of the evacuation's completion early on 20 December, while leaving with the last boat.
Large-scale casualties were feared during the evacuation, however most men were saved. Dr Funder says Mr Watson and his soldiers were calm, but under severe pressure – stresses that only emerged later.
"The ability to suppress your fear, and protect yourself and those around you, is essential for survival but comes at a personal cost once the moment has passed."
Dr Funder wants to portray his characters in the round, explaining the First World War's impact on Australia – a young nation unused to war.
"I wanted an alternative, single character narrative to give contemporary readers an understanding of what Australia was like before the Great War, and the impact it had on this particular person and his nation," he says.
"This book traces all facets of the war, including the hopes and setbacks, disease, boredom and bureaucracy inherent in warfare, and their impact on an individual.
It is not just about battle and defeat, or the landing and the evacuation."
Read next: Noting the importance of music in the Great War
Want to get notified about updates?
Subscribe